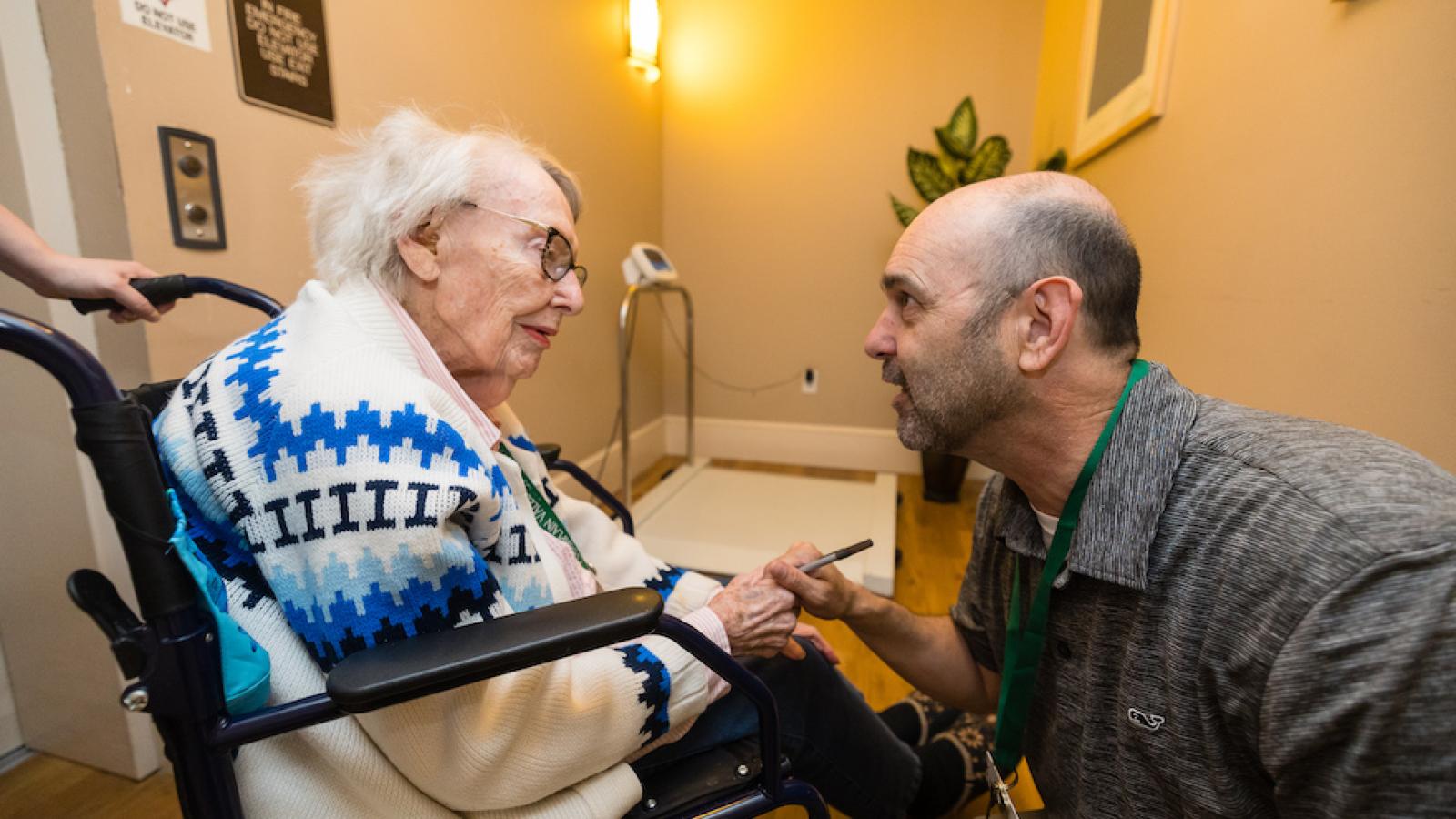 Nursing Assessments
As an enhanced assisted living facility, CVSC is able to provide a variety of nursing services under our enhanced license. This allows us to care for residents who require assistance with medical equipment management, transfer and ambulation assistance, insulin management and diabetic care needs, medication administration, total feeding assistance, wound care and skilled observations.
Breadcrumb
Our Approach to Nursing Assessments
 
In a typical assisted living or adult home setting, nurses are not required and as a result, residents with care needs that require a nurse would need to be discharged to a higher care facility. However, our licensed nurses are able to perform a variety of skilled tasks and make skilled observations that are reported to the resident's physician so that any emergent care needs are addressed quickly and efficiently.
 
Resident Care Plan Adjustments 

Having nurses on staff not only elevates the care that our residents receive, but it also allows us to make adjustments to care plans as needs increase. For example, under our enhanced license our licensed staff can help residents with the following needs: 
Take Vitals 

Catheter Care

Eye Drops and Injections

Dressing Changes

Nebulizer Treatments

Oxygen Care

Finger Sticks

PRN Medications

Total Feeding Assistance 



Hospice and Palliative Care

Additionally, as residents near end of life and are receiving hospice and/or palliative care at CVSC, our nurses provide critical services such as turning and positioning, morphine administration and skilled observations that are reported to the resident's physician and hospice team.