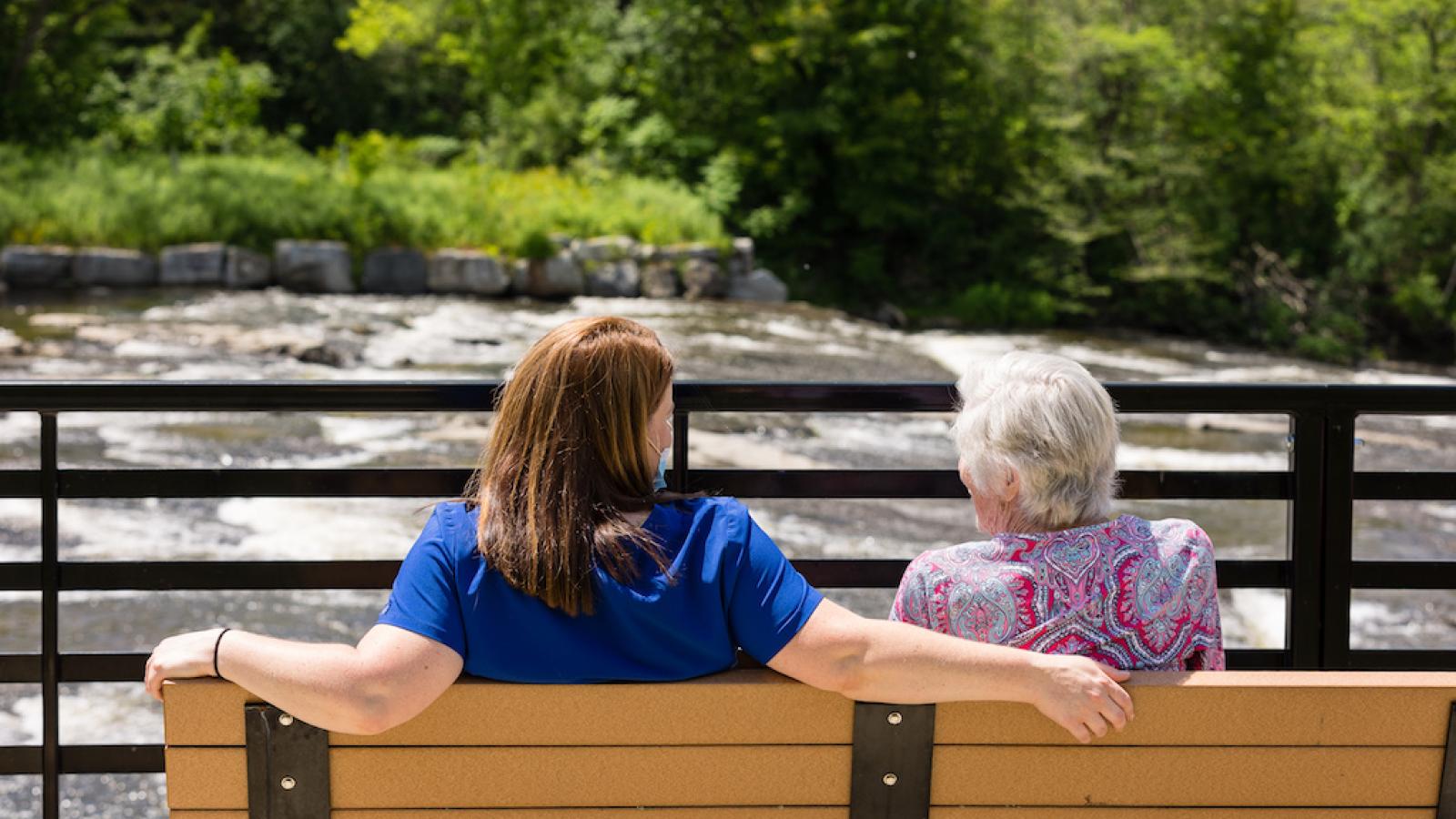 Personalized Care
Our compassionate staff is well-trained and each caregiver is prepared to provide a range of care services and ongoing care support for individuals in the early stages of dementia all the way through the final and more advanced stages of Alzheimer's Disease and dementia.
Breadcrumb
Personalized Memory Care Services 

As a premier memory care facility in the Adirondacks, Champlain Valley Senior Community's memory care services offer an excellent choice for your loved one. Our secure memory care unit offers personalized memory care services and our skilled team is experienced with Alzheimer's disease and dementia care as well as other progressive cognitive diseases. 
 
Secure Memory Care  

In our secure facilities, our residents enjoy a high quality of life in a mix of well-appointed private rooms with private baths and comfortable living and dining areas as well as benefit from a vast array of cognitively stimulating activities including outdoor nature walks, painting, musical performances and active games to encourage movement and engagement in the present moment. 
 
Our Memory Care Services Include:
24/7 Supervision 

Emergency Call Bells

High Staffing Ratios

Navigational Cues

Daily Prompting and Cues

Fully Furnished Rooms



Maximizing Quality of Life 

Knowing when it is time to place your loved one in a secure memory care facility can be a challenge for any family. In some situations, it may be recommended to move a loved one into our assisted living community and allow them to benefit from the supportive care and daily structure to acclimate to community living and maximize quality of life.  As individual needs increase, a resident with progressing dementia can plan to later move into our secure memory care unit, which is located on the second floor of our community.