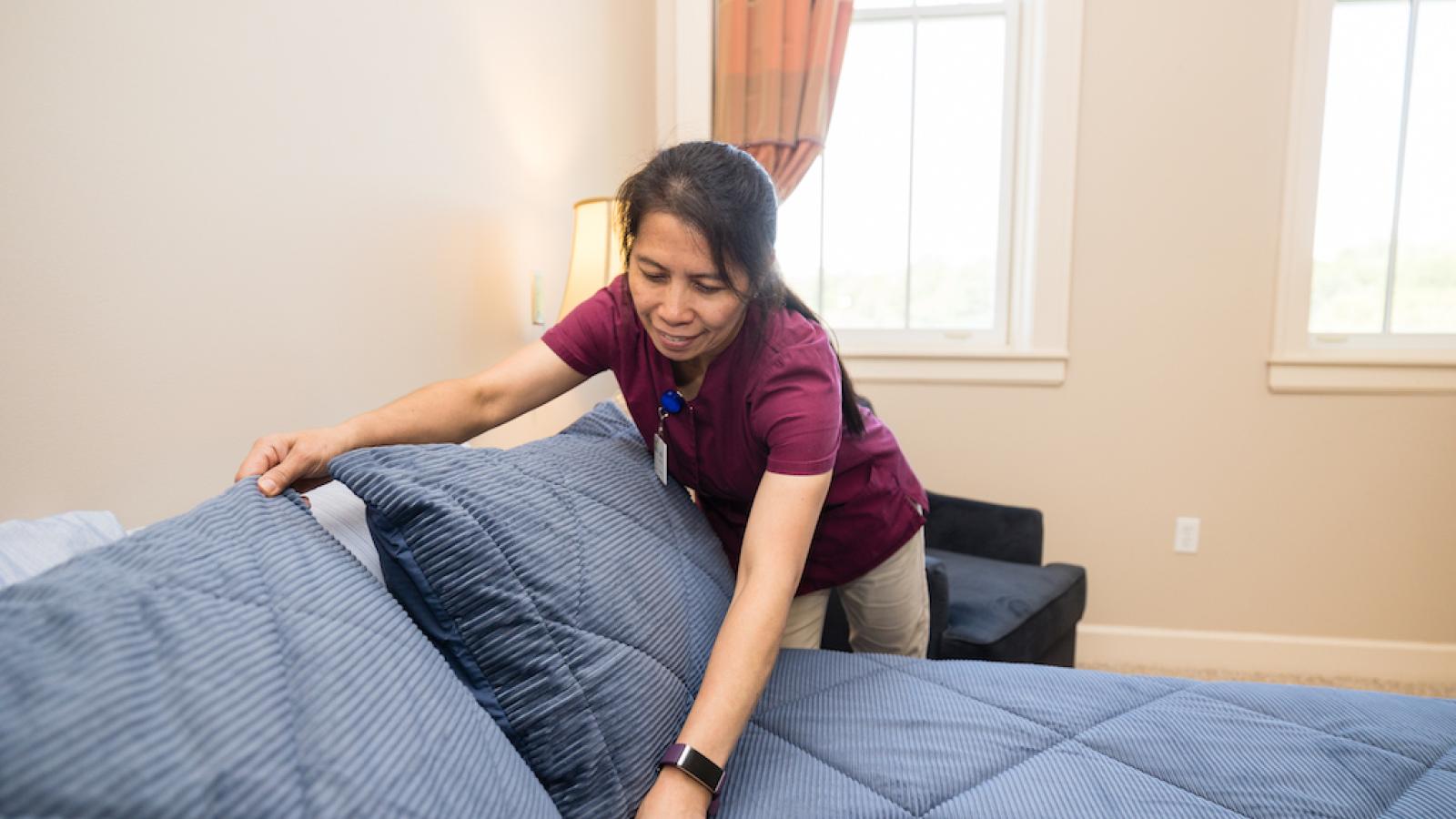 Housekeeping & Laundry
Breadcrumb
A Clean Place to Call Home

We believe in taking pride in the cleanliness of our facility. Our staff handles all housekeeping and laundry services with the belief that this is our home and everything is handled with care.
All Housekeeping services provided include: vacuuming, dusting, bathroom cleaning and general tidiness. Each room is done at least once, and will be done more than once upon request.
Linen Service will be provided, including: towels and washcloths; pillow, pillowcase, blanket, bed sheets, and bedspread.
Weekly laundry service is included. Having laundry done more than once a week can be done upon request. Laundry services includes: the collection of clothes, washing, drying, folding, and delivery of clothes back to the room.