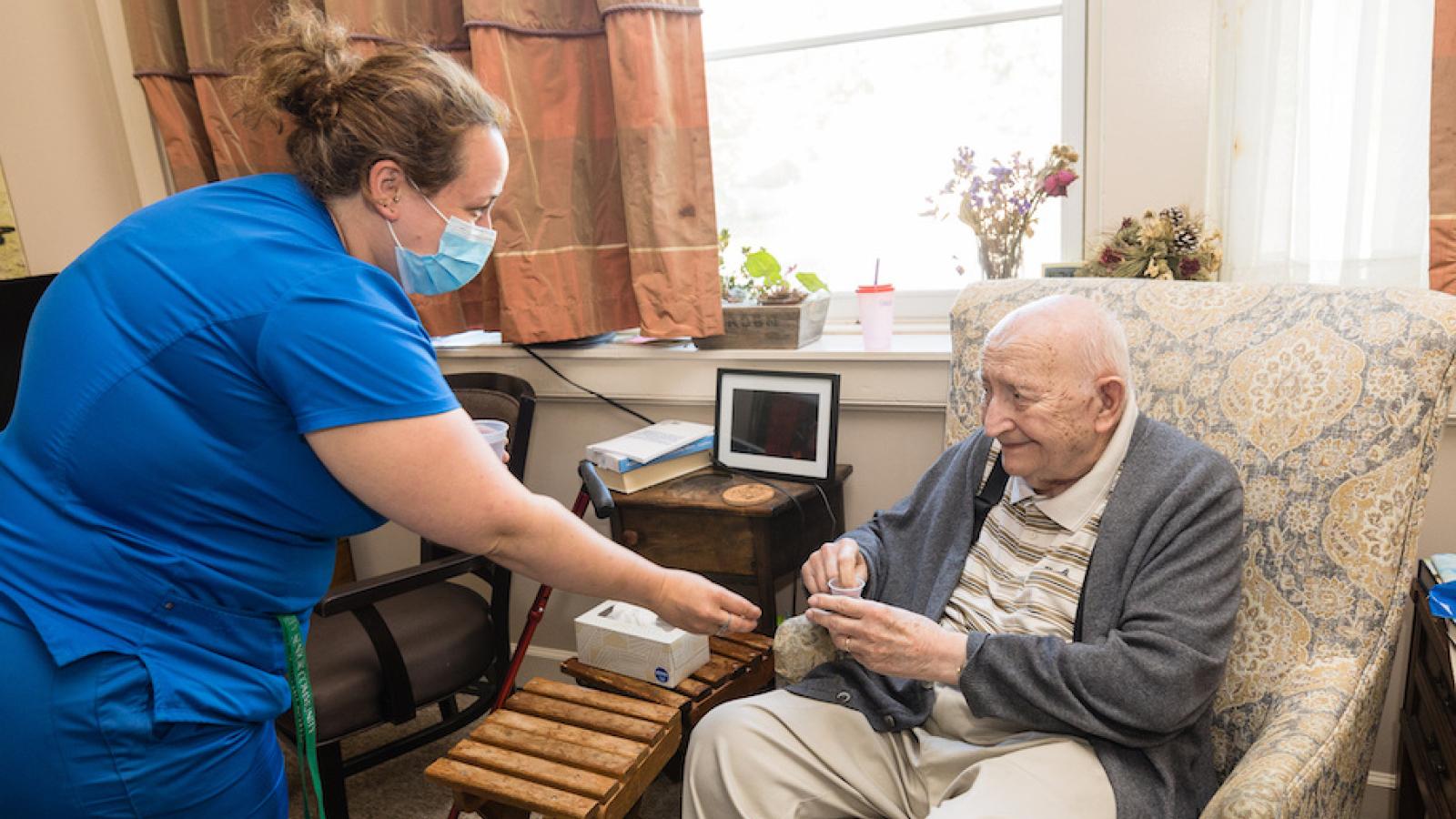 Medication Management
Medication management is done under the supervision of a resident's primary care provider and our trained medication care staff.

Breadcrumb
Daily Medication Management 

Medication management is critical part of our assisted living support services. At Champlain Valley Senior Community, we handle the full gamut of medication management including ensuring prescriptions are refilled and in-house for our daily medication passes. Resident medications are stored safely and delivered door-to-door up to four times per day via secure med carts by our trained medication technicians and given to each resident individually.
Under our enhanced assisted living license, we are able to assist residents with diabetic care including insulin administration and management as well, and can also administer eye drops and apply medicated creams and lotions as prescribed by a resident's physician.