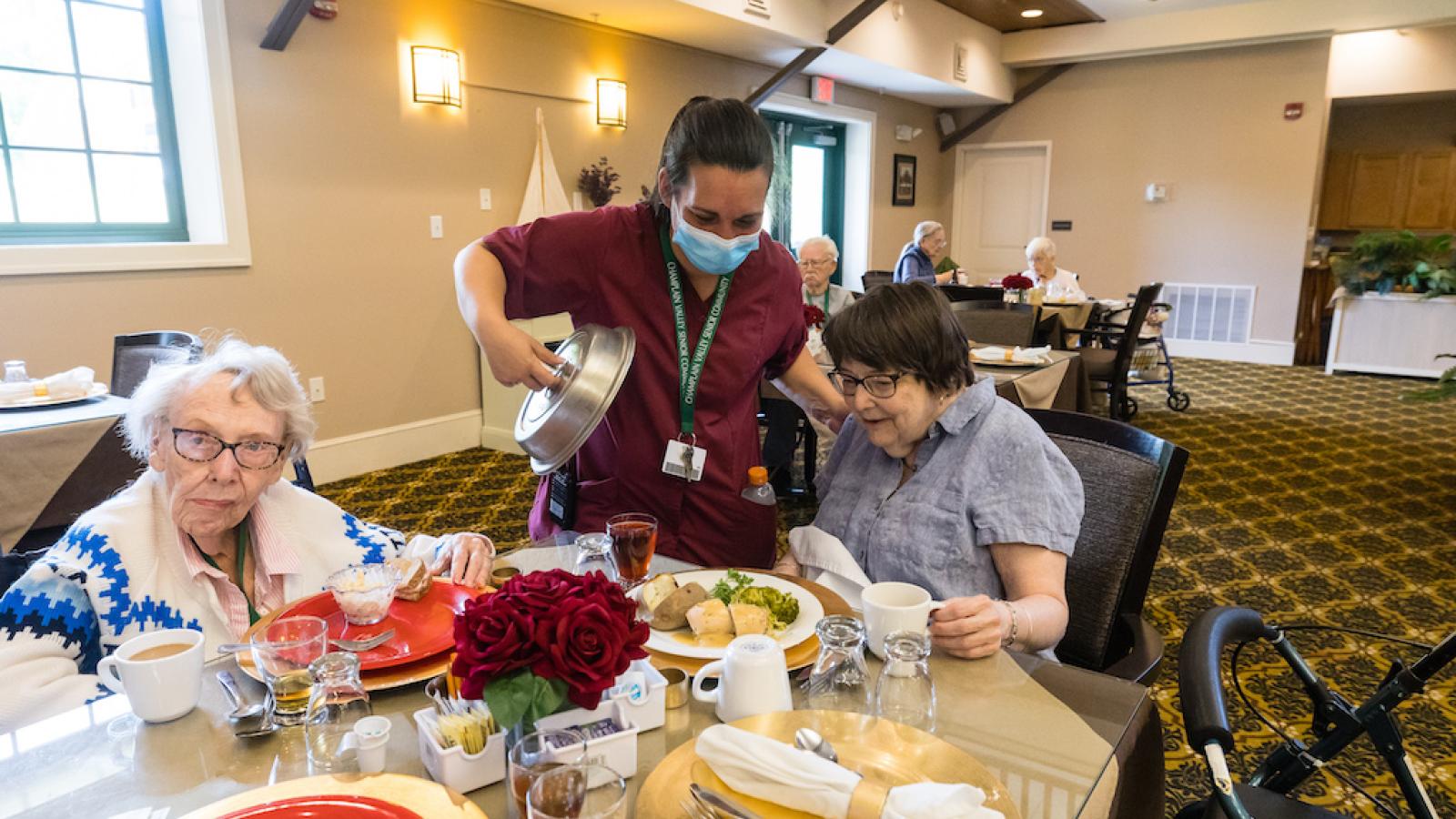 The Dining Experience
Our Executive Chef prepares home-style meals that we're proud to serve.
Breadcrumb
Full-Service Menu

At Champlain Valley Senior Community, we offer three delicious chef-prepared meals each day along with a variety of daily snacks. Our menu changes seasonally to ensure we have the freshest ingredients and features healthy and savory options - from fresh meats, fruits and vegetables to homemade soups, sauces and salads. We cater to various dietary needs, such as diabetic restrictions or vegetarian/vegan preferences. We can also accommodate special diets as prescribed by a physician.
 
Restaurant-style Dining

Residents join together for restaurant-style meals in our beautiful dining room and are greeted by friendly staff serving flavorful, nutritious food.  Each day, residents order from a limited menu and are waited on by staff as their meals are delivered and dishes are cleared. Our menus are designed by a dietician and prepared by our executive chef to ensure that everyone receives healthy, quality food that also accommodates their dietary requirements and personal tastes. 
 
Snacks and Sweet Treats

We offer private dining for special meals with friends or family, and provide catered social events and cocktail hours for our residents. Those with a sweet tooth will enjoy our ice cream parlor featuring eight flavors of ice cream, popcorn, snacks and beverages between meals, completely free of charge. To learn more, view a sample menu or contact us to inquire about specific needs.