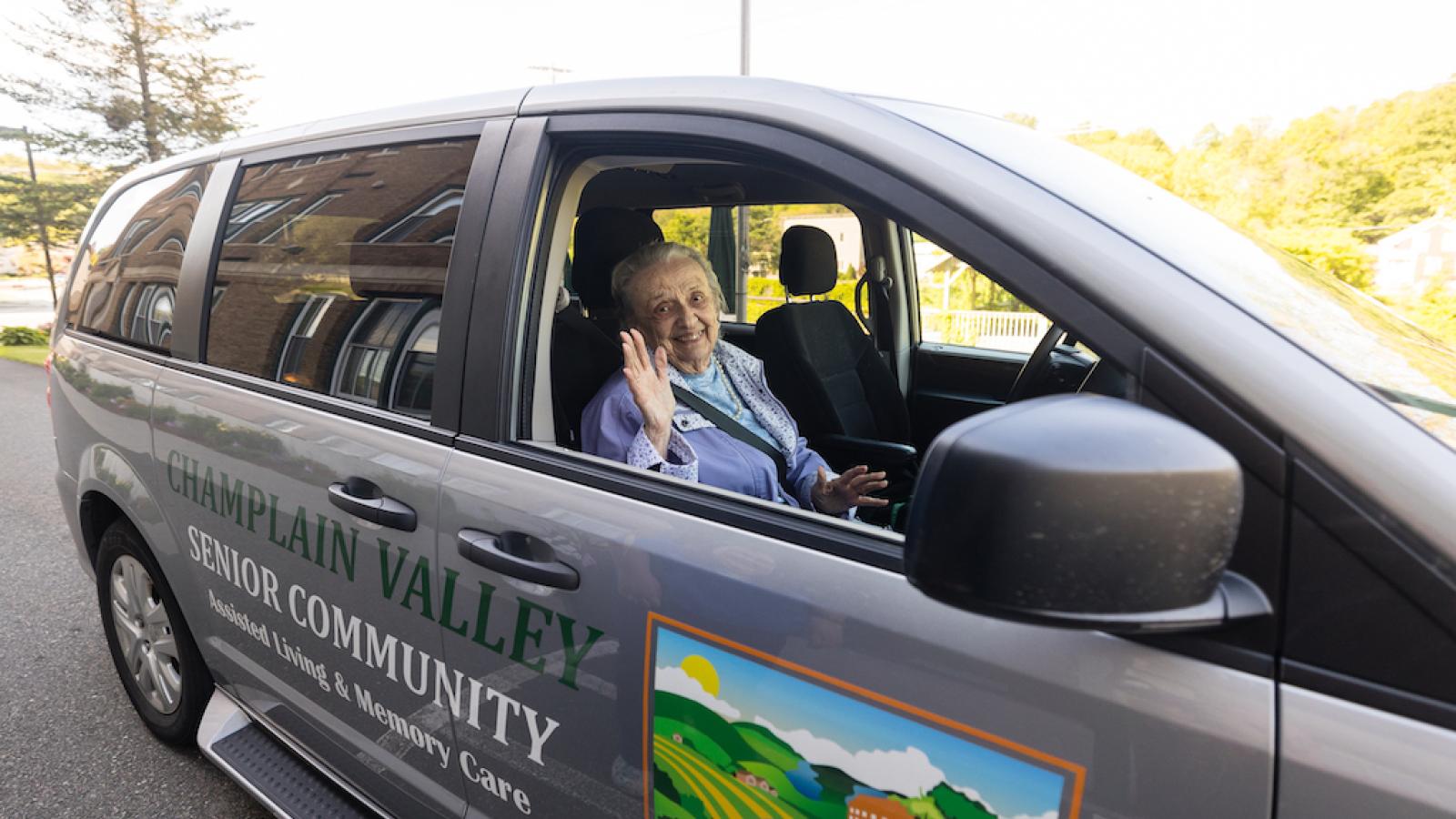 Transportation
Breadcrumb
Coordinating Transportation 

Champlain Valley Senior Community offers our residents transportation to doctor's appointments along with scheduled shopping and activity outings. Weekly outings are scheduled as part of the activities calendar and are posted on the transportation boards located in the community's lobby and in the dining room.
 
Weekly Scheduled Transportation

CVSC will provide, at no additional charge, regularly scheduled transportation to various shopping centers, grocery stores, post office, and banks. The monthly activities calendar details the specific days for errand trips/locations. Scheduled outings are also posted in the lobby and in the dining room.
 
Medical Transportation

CVSC will provide free transportation for 1 local medical appointment per resident per month. The local area is defined as Willsboro, Plattsburgh, Elizabethtown, Lake Placid and Saranac Lake. Residents who require more than 1 medical visit per month will incur a transportation fee based upon the distance traveled and length of the appointment.
 
Scheduling Appointments

Residents and families are asked to not schedule, reschedule or cancel appointments for which we are providing transportation. If a resident or family schedules their own appointment and requests transportation, we will accommodate it as best we can with our current transportation obligations. If we are unable to provide transportation, we will request that the appointment be rescheduled for a different and agreed upon day/time.