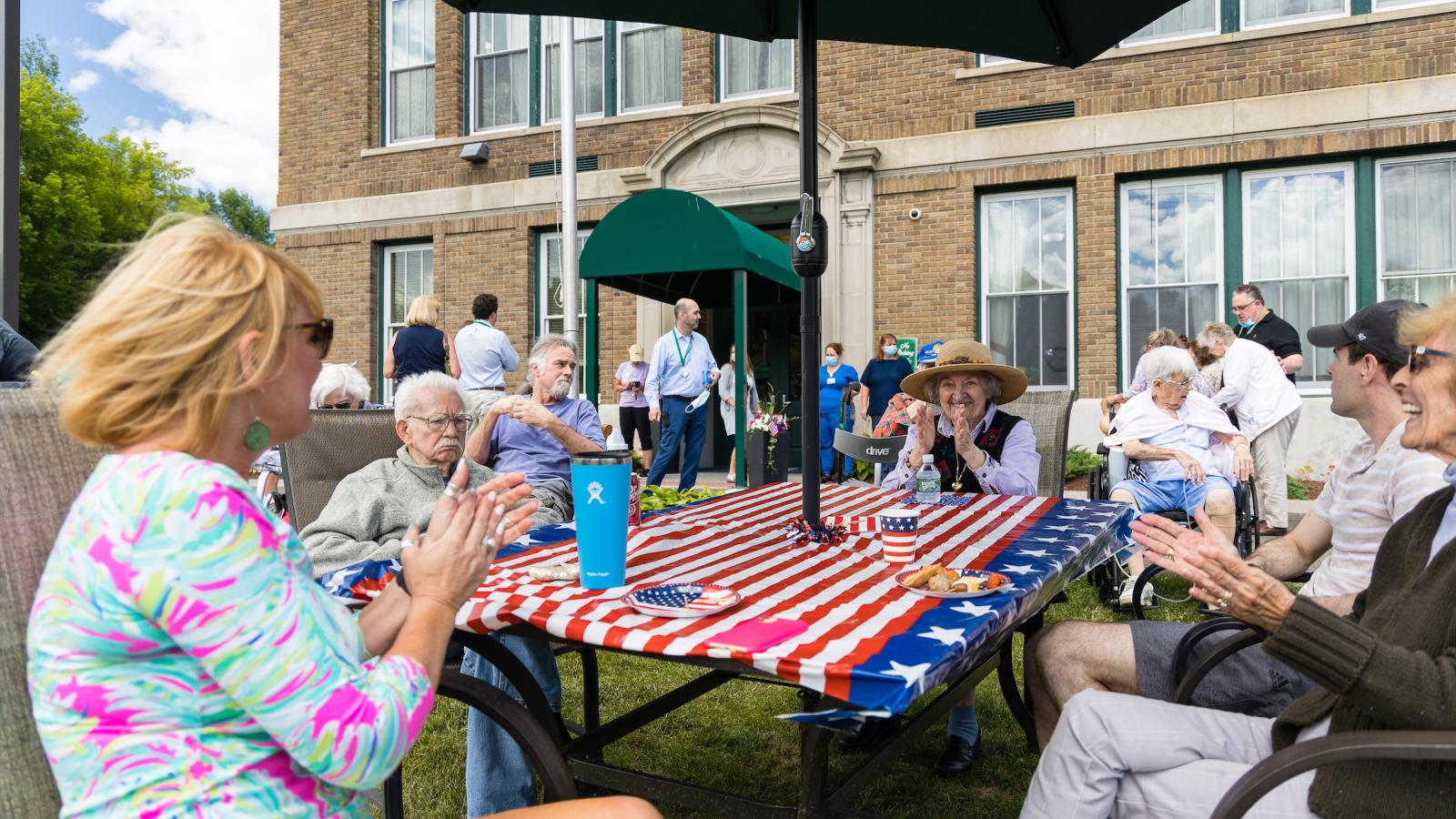 Community Living
Breadcrumb
Around the Region

Champlain Valley Senior Community sits on the scenic Boquet River in downtown Willsboro. Located in Essex County, less than 20 miles from Keeseville, Port Kent and Westport, this beautiful upstate New York town is in the Adirondack Park, close to Lake Champlain and Vermont. The community is within walking distance of many local amenities including a pharmacy, bank, antique store, golf course, places of worship and restaurants. It is a great location for senior living!
 
A Serene Location

A scenic river walk with a waterfall is directly across the street from our community, which is also adjacent to a nature preserve with walking trails. The Paine Memorial library and Willsboro Heritage Center and Museum are neighboring buildings, both of which feature changing exhibits. Noblewood Park is located within four miles of the Champlain Valley Senior Community and offers a picnic area and beach.
 
Nearby Amenities

Residents can receive dental care at Dr. Bonafante's dental practice and from medical care at the Smith House Health Care Center, both located within a mile of our community. Lake Champlain is just five minutes driving distance from our assisted living community, offering swimming and boating as well as transportation to Vermont via the Essex-Charlotte ferry.
 
Regional Outings  

We offer weekly trips to surrounding towns for shopping and specialty medical care. The nearest hospitals are in Elizabethtown and Plattsburgh and there are emergency medical services available in the town of Willsboro.