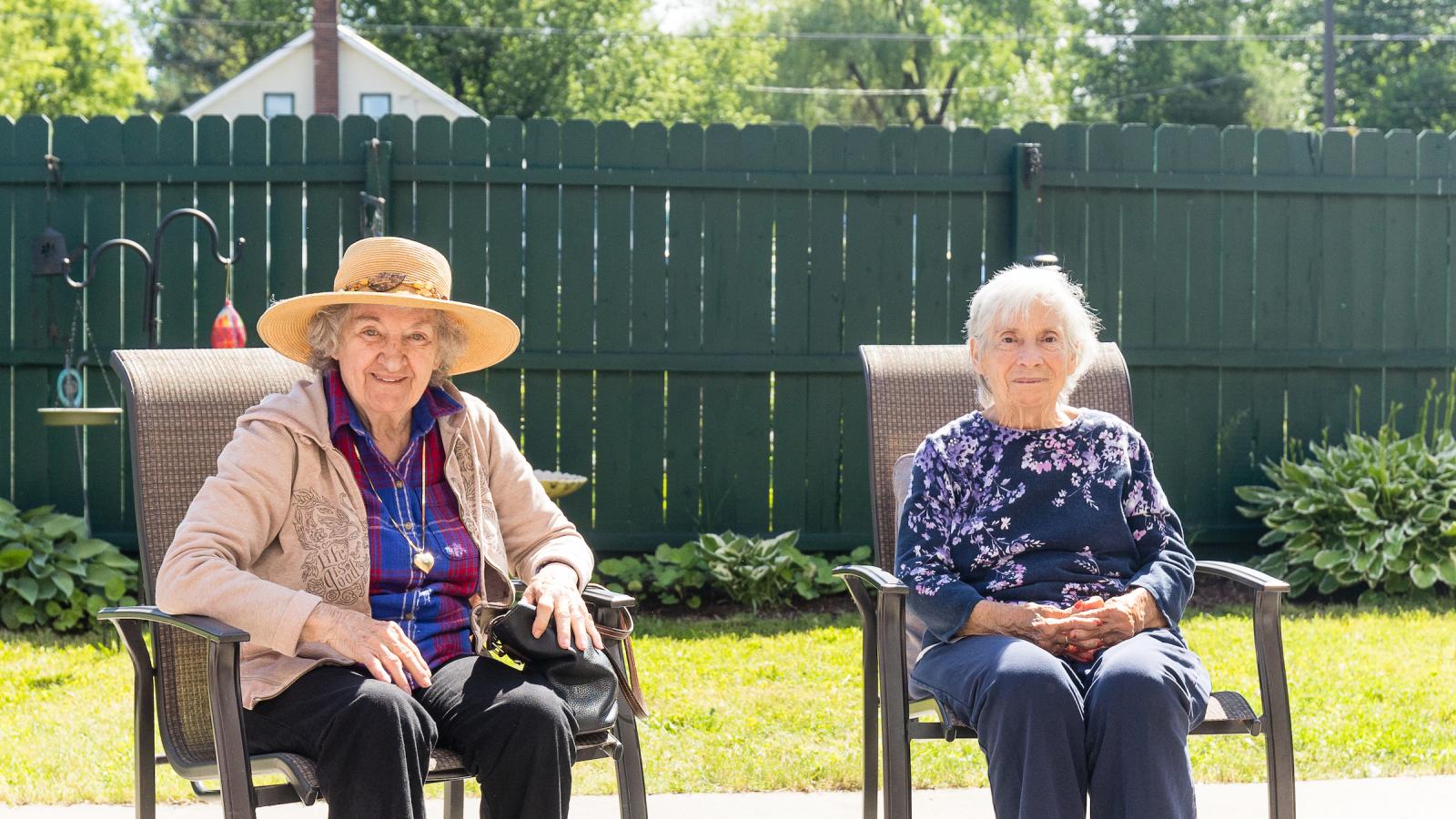 Frequently Asked Questions
Breadcrumb
A: Smoking is not allowed in any common areas. There is a designated location.
A: A small rent increase of about 5% to 8% may occur each year. We will do our best to minimize this increase.
A: Yes. The Department of Health issues licenses, sets minimum staff requirements, and ensures the safety and well-being of all New York State assisted living facilities.
A: We offer assisted living residences, secure memory care and enhanced assisted living to allow those with increasing needs to age in place for a longer period of time. We have nurses on staff and we can administer some nursing home level services. However, a resident who requires 24-hour skilled nursing will be best served at a skilled nursing facility.
A: We are a private pay community and do not accept Medicaid. There are options available to help offset costs including the use of traditional savings, the sale of assets and monthly income. If you have financial concerns, call us at 518-817-9108 to discuss your options.
A: When we reach full capacity, we will offer a wait list for prospective residents. We require a completed registration form and $500 refundable deposit to reserve a space on the wait list. When a suite becomes available, your wait list deposit is deducted from your first month's rent. The priority registration deposit is fully refundable if you choose to remove your name from the list.
A: Rent at Champlain Valley Senior Community is month-to-month, allowing residents to move out at any time, as long as a 30 days written notice is given. Less notice may be given if a resident's physician orders a transfer to a higher level of care than our community is able to offer.
A: Family members and friends may visit residents at any time. However, only visitors who were issued access at the time of their loved one's move-in can enter the facility after business hours.  The facility is staffed around the clock, so there will always be someone at the main desk to sign visitors in and out for security purposes.
A: There are 63 assisted living residences and we are licensed for 81 beds. Twenty one of those beds are located in our secure memory care wing and 20 beds are allocated for residents requiring enhanced care services.
A: We encourage you to furnish your own apartment to make the space feel like home. Every apartment comes equipped with a refrigerator and microwave. If you wish to bring some furniture but are in need of particular items, we can provide fully furnished or partially furnished rooms at no additional cost.
A: We can provide furnishings including a bed, side tables, an armoire, drapes, and lamps at no additional cost.
A: Yes! This is your home and pets are an important part of life. With this said, we will need to approve pets on an individual basis. Your pet must remain in your apartment and is not allowed in common spaces. If a resident has difficulty taking care of a pet, but feels strongly about having the pet, we can arrange daily pet care services at an additional cost.