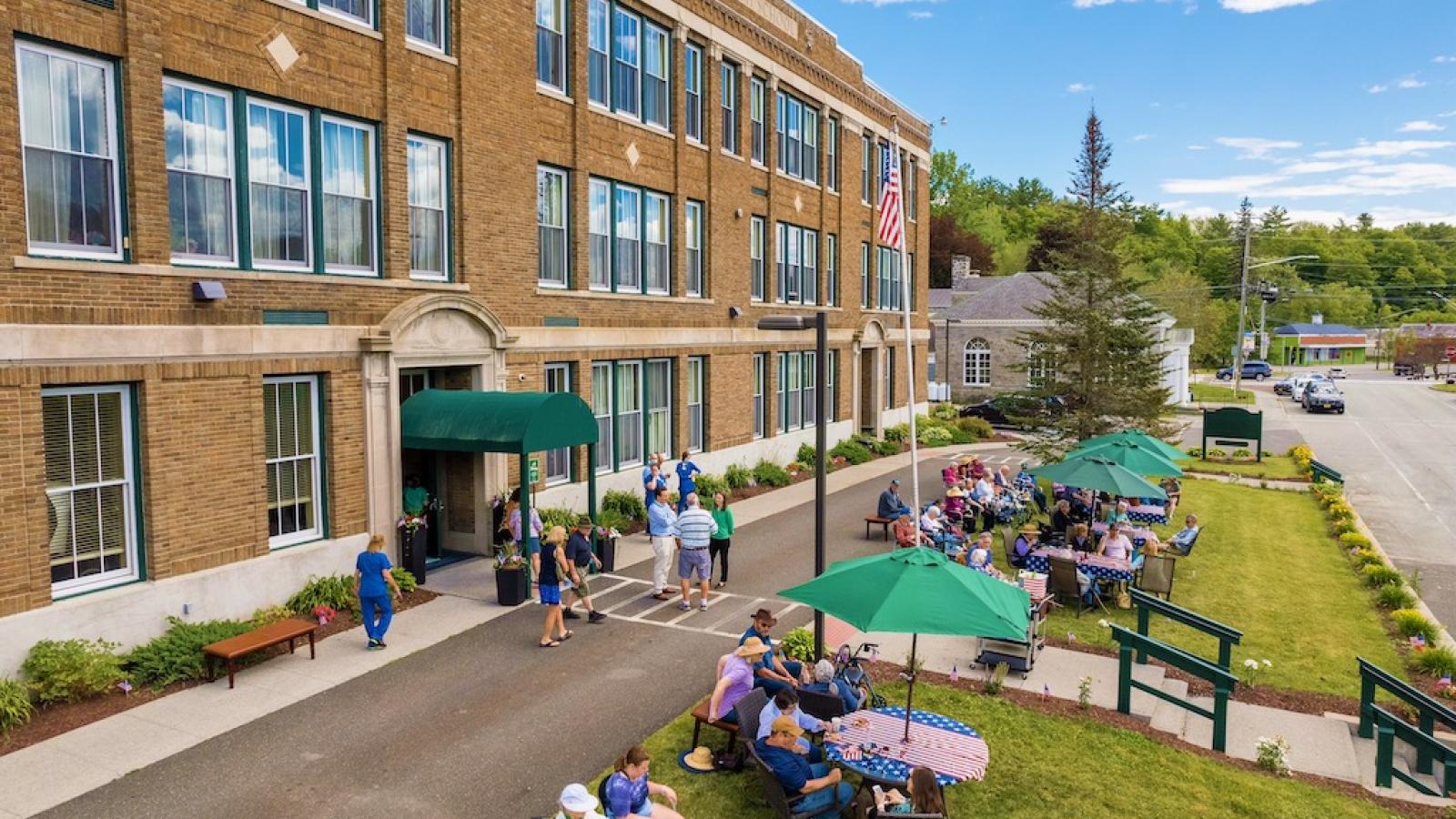 Amenities
Enjoy each day and get the support that you need.
Breadcrumb
Affordable Elder Care
At Champlain Valley Senior Community, we combine the supportive services that you or your loved requires to live independently without the high price tag of senior homecare. Our elder care services and amenities are available for one affordable monthly fee in a comfortable environment complete with on-site security, a 24-hour medical alert system and professional staff available around the clock. Our residents benefit from health and medication management services, daily status checks and case management to ensure that all social, mental and healthcare needs are being met.
On-site Amenities

We offer an array of amenities on-site, such as a beauty salon and barber, daily workout class, ice cream parlor, full dining accommodations, and center of worship. Our residents need not venture beyond our beautifully landscaped grounds, but if they wish to, we also offer transportation services to accommodate their local travel needs.
Living amenities include three home-style meals per day along with snacks, full housekeeping and laundry services, maintenance and trash removal. Additionally, we provide furnished rooms with cable, internet and telephone service.
A Community Environment

At Champlain Valley Senior Community, we have created an environment where seniors meet in comfortable communal spaces – around a fireplace or in the ice cream parlor – and enjoy activities and excursions together. Here we supply our residents with the tools necessary to maintain their independence, stay healthy, and lead productive lives.