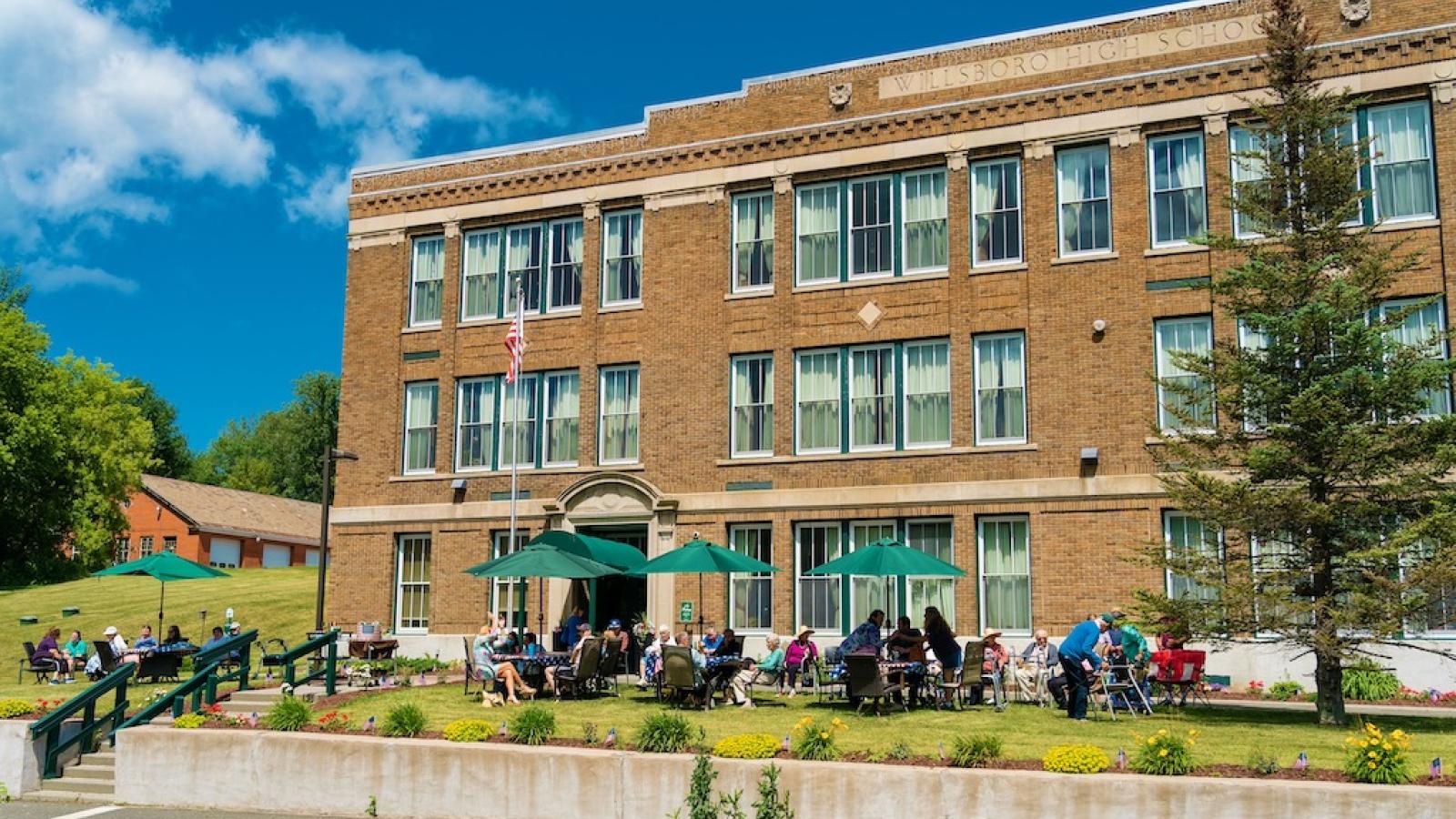 A Building Rich In History

During the renovation of the former grade school, every effort was made to maintain the historical charm of the building, which is listed on the National Register of Historic Places. Dating back to 1927, with an addition built in 1952, the neoclassical structure features original hardwood in the hallways, oak archways and historic door frames. The suites were built in the locations of the former classrooms, most offering scenic views of the Boquet River. The stage has also been preserved and once again serves to entertain the residents and local community. Student murals still grace the walls and slate chalkboards have been reused in creative ways.
The renovation and reuse of the Willsboro School saved a historic downtown building and now provides a safe and inviting home to the people of the Adirondacks who need more support as they age.  The Champlain Valley Senior Community opened its doors in the summer of 2013 and it is our hope that residents of the Adirondack Park can now stay closer to home in a safe and nurturing environment for decades to come.