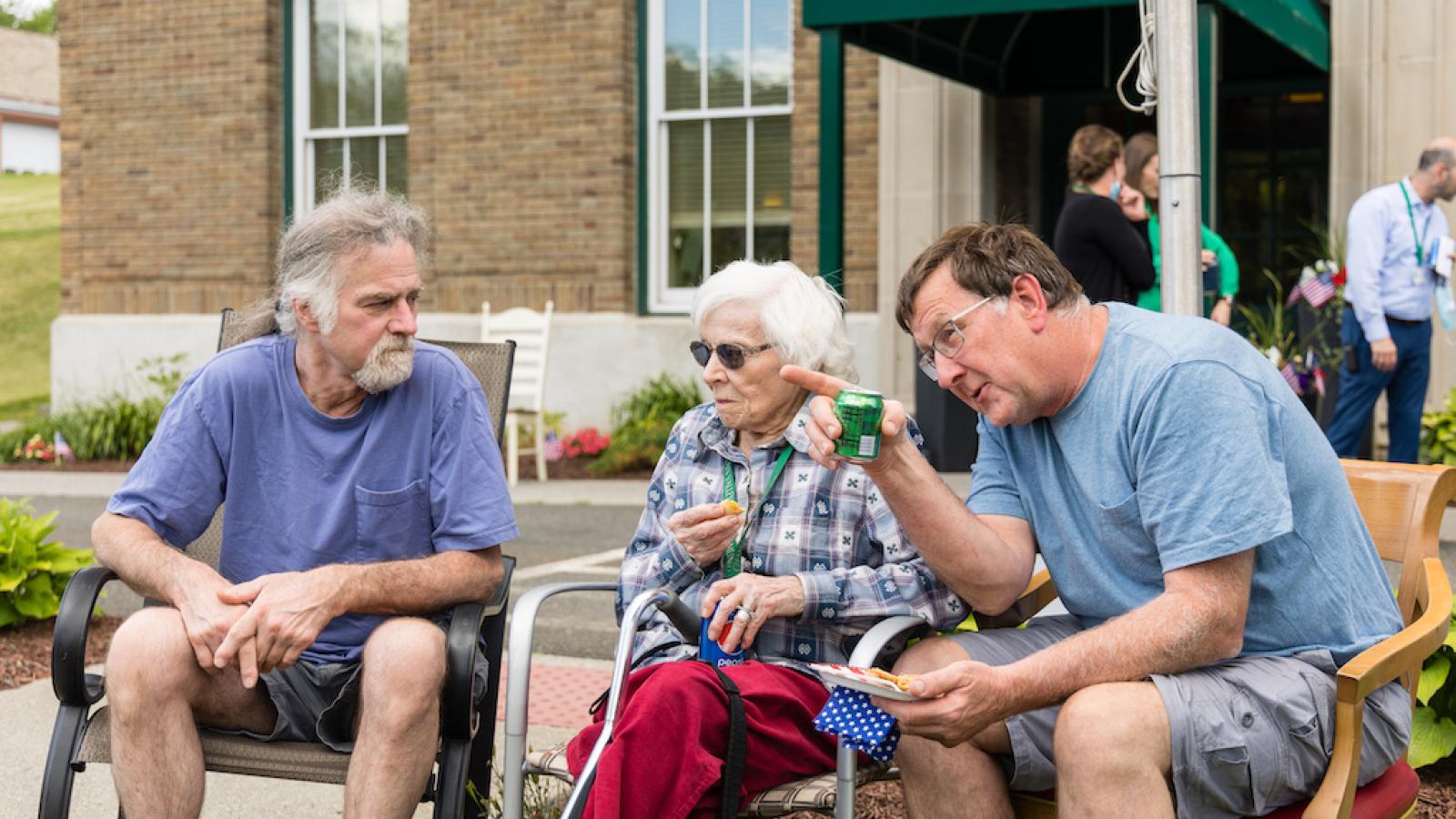 Family Resources
We understand as well as anybody how challenging situations concerning a loved one's health and safety can be. Issues related to aging can be complicated and there aren't always easy answers because no single situation is exactly like another. As a result, it can seem like options are limited and you may feel that there are not enough resources for families including social resources, spiritual care, basic family support or accessible nursing services in the community at large. We want you to know that we are here to help.

Breadcrumb
Moving Into Assisted Living or Memory Care 

When you and your loved one make the decision to move to our assisted living or memory care community, we begin by getting to know your family member better. This includes going through the detailed process of creating a personalized care plan that outlines all of a person's daily care needs including any required nursing services as well as personal preferences for items that might be important to the resident such as religious support, for example.  
Next, we select a room and ensure that it's furnished and that any equipment needs are identified and ordered either by our staff or by the family.  We also require having a medical evaluation completed by the incoming resident's primary care physician prior to and within 30 days of admission along with an application for residency that we will provide to you.  
 
Structured Activities 

An important part of daily life in an assisted living community is the daily structure created by the many safety checks, medication passes, meals and specialized activities. Each day your loved one will have the opportunity to participate in a variety of specialized activities including:
Daily Exercise

Fan-favorite Games like Bingo and Bowling

Arts & Crafts Projects 

Trips to Restaurants and Local Orchards

Baking and Flower Arranging 

Religious Services

Guest Lecturers & Musical Performances
We also know that everyone benefits from fresh air and make frequent trips to our outdoor patio in our memory care unit to get some sunshine, play balloon toss or tend to our raised garden beds in the summer. When the sun is shining and the temperature allows, we also enjoy regular walks along the Boquet River, which runs directly in front of the Community and has a lovely riverbank gazebo for sitting and viewing. 
 
News and Events 

We offer many avenues to connect and stay in touch with your loved one including scheduled Facetime calls through our activities department, regular updates from your care team including our case managers and department directors as well as monthly Family Council meetings. Family Council meetings are generally attended via a conference call number and offer news and information about what's happening at the community as well as provide a direct line of communication between you and our management team. 
 
Visitation

 

We view our community as your loved one's home and thus visitation is permitted at all hours. We ask that when you visit, you sign in and out at the front desk and require that you speak with a case manager or floor manager if you are taking your loved one out for any period of time so that we can send any medications with you that may be needed.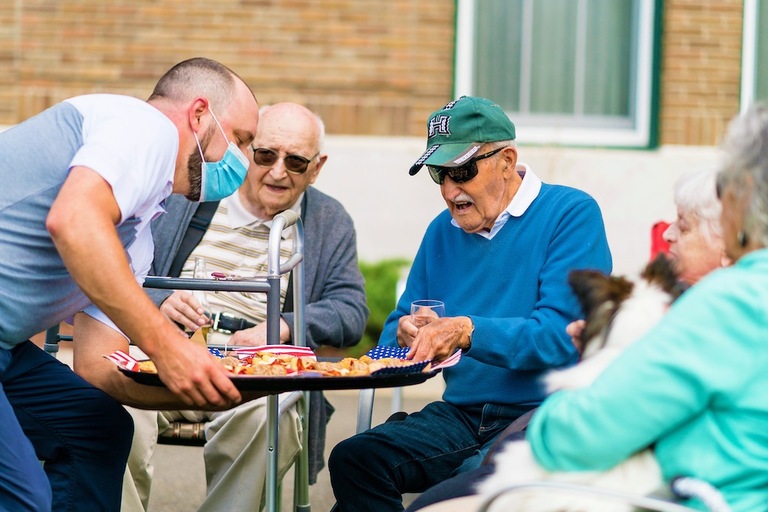 Additionally, when there are scheduled events, parties, or concerts, families are encouraged to attend. It's important that residents stay connected with their families and we encourage socializing on a regular basis. Our monthly activities calendar is a great way to see what is going on and find an activity that you may like to join.